Creekside Animal Hospital & Wellness Center was founded in 1982 by Dr. Todd Clark. Dr. Pamela Jackson joined the practice in 1995, and since then we have evolved into a progressive small animal practice, with two locations on both sides of the Wabash River.
Our team consists of 5 veterinarians, 7 registered technicians, and a well-trained support staff that prides itself on providing compassionate care for your pets. It is our mission at Creekside Animal Hospital to exceed our client's expectations by providing excellent surgical and medical services for the patients entrusted with our care.
We strive to educate our pet owners and included them in the decision-making process as valued team members. We treat our patients, as well as their owners, with compassion and empathy.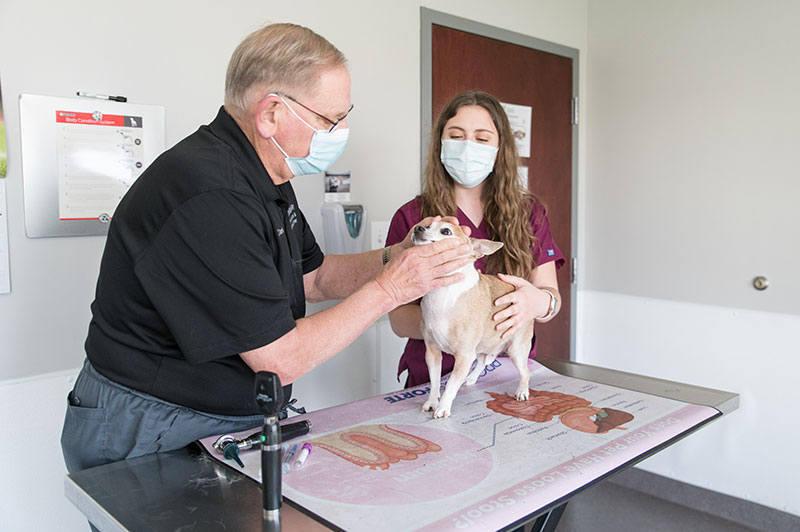 Creekside Animal Hospital & Wellness Center is proud to serve Lafayette, West Lafayette, and surrounding areas. We are dedicated to providing the highest level of veterinary medicine along with friendly, compassionate service.
We believe in treating every patient as if they were our own pet and giving them the same loving attention and care. We are a group of highly trained, experienced animal lovers who are devoted to giving our patients the best care possible.
If you have any questions about how we can care for your pet, please don't hesitate to call us at (765) 737-2742.
Thank you!
---
In Loving Memory Of...
Dr. Todd Clark
Founder / Veterinarian
Dr. Clark was born and raised in Gary, IN where he graduated from Horace Mann High School in 1966. He graduated from Purdue University School of Veterinary Medicine in 1972 and founded Creekside in February 1982. His true loves in life were football, golf, his patients, and his wife Nancy. On Friday nights you would find him refereeing high school football games, which he did for 41 years; receiving the National Football Foundation Outstanding Game Official Award in 2018. Posthumously, he was inducted into the Indiana Football Hall of Fame. His Creekside co-workers, along with golfing and officiating friends, would tell you that he was the best storyteller and he loved a good joke. Dr. Clark is greatly missed by everyone that knew him and we strive to make sure that his memory lives on here at Creekside.